Your questions answered
Some say dry cleaning is better, others say wet, which is correct?
It depends on the carpet and they both have their place, which is why we have both systems available. We examine all our work prior to commencement to establish the most suitable method, so that we can ensure the best results for all the different types of carpets and suites.

If you've had two different opinions, of course only one of them can be correct. Some companies only offer dry cleaning anyway and others only offer water based cleaning. Suggesting a customers carpet needs to be cleaned using a method that very few other companies can offer, is an effective way of eliminating the competition altogether, but this may not be in your best interest. If in doubt, get several opinions before making up your mind.
Can you guarantee my carpet won't shrink if I have it cleaned?
Only certain types of carpets are at risk, however even these will not shrink if they are cleaned correctly. We inspect all our work prior to cleaning to establish the most effective and safest method of cleaning. So yes, we can guarantee this for you.
I've heard other cleaners talk about "Bait & Switch", what exactly is this?
This is an illegal sales tactic used by rogue traders. An irresistibly low price is offered (either by leaflets through doors or more commonly these days by telecanvassing) to tempt the prospective customer into booking them for the work. (This is the bait) Once in their home (and often part way through the process so it's too late for the customer to change their mind) the salesperson pressures the customer into buying extras in order to increase the price. (This is the switch) Of course the customer can say no but these extras are the same things a reputable company would regard as an essential part of a professional job so most people would want them anyway. It can be used in many different ways such as charging extra for removing stubborn stains (which is probably why the customer wanted the carpet cleaned in the first place) or moving furniture. Very often the quoted price is for a basic cleaning process that usually results in faster re-soiling, meaning more frequent cleaning and therefore more expense in the long run. Once in the home, a more involved process is offered at a much higher price. Many customers will have taken time off work, spent time preparing for this event and the cleaner may have already started the work when the extras start appearing, so it's usually just easier to say yes, rather than call the other company who seemed more expensive but would have been better value after all.

To avoid this happening to you, we recommend that you ask any company you are considering using to visit your home and provide you with a detailed written quotation, so you know exactly what is going to be done and how much it will involve. At Carpet Miracles - we provide you with a detailed quotation which includes everything required to complete your work to your exact requirements GUARANTEED with no hidden charges or extras. No misleading or irresistibly low prices are quoted just to obtain an order and no methods of trickery, deception or excuses are employed in an attempt to increase the cost, once the price has been agreed. Our quotations are valid for 60 days giving you plenty of time to compare our service to others.
How soon can I use my carpet or suite after cleaning?
It will vary depending on the method of cleaning, the amount of ventilation and type of carpet or suite. However, even when our water based cleaning is used, our drying equipment reduces the drying time greatly. Carpets are normally fully dry between 2 to 8 hours with most being dry within 4 hours. This is much shorter than the periods our clients often tell us they endured before they changed to Carpet Miracles. Upholstery can take a little longer and we would recommend you wait until the following day before using your suite after cleaning, although in many cases it will be less than that.

When shopping around please be aware of phrases such as "Ready to Use" (usually followed by the words "immediately" or "withinů.") and "Touch Dry". These are often misunderstood to mean completely dry, but this isn't necessarily the case. A carpet can feel dry but it can still hold a very small amount of moisture, enough to cause permanent staining from wooden or metal furniture placed back onto the carpet before it is completely dry without waterproof protectors. A carpet can be walked on immediately providing it hasn't been left too damp and so even though it is not completely dry it is technically "Ready for Use".
I had my carpet cleaned once before and it didn't look any better when it was dry, will you be able to get it clean?
There are many different types of carpets and suites. To obtain the best results, the most appropriate method and cleaning solutions are essential. On many occasions we have cleaned carpets and removed stains that our clients had given up hope of ever having clean again.
I was told if you have your carpets cleaned, it takes the stuffing out of them and they get dirty more quickly afterwards, is this true?
Correct cleaning doesn't take anything out other than the unwanted soil but some methods actually do the opposite and leave a sticky residue that attracts dirt more quickly afterwards. The methods we use will prevent this sticky residue so your carpets stay cleaner for much longer. Also, many carpets are treated with a protective coating during manufacture. These coatings wear off in time, causing faster soiling however, a new coating can be reapplied as an option after cleaning, further extending the time before another clean is necessary.
Why do you need to see my carpet or suite before you can give me a price?
Prices vary enormously in this industry and it's even more confusing because some companies quote over the telephone without providing all the details of what is included. At Carpet Miracles we prefer to see the work first. We do this because although your room may be a certain size, there will be other factors that will vary the time taken to properly clean a carpet, such as those listed;
Will the room be empty when it is cleaned or will it be furnished?
If it is furnished, do you require us to move all the furniture and clean underneath or are there some items such as wardrobes, wall units and chests of drawers that you would prefer us to work around?
Are there areas of the carpet that will require specialist attention such as red wine stains, candle wax, paint spillages from decorators or possibly others?
Do you want these stains removed or are you looking for a short term solution because the carpet is being replaced soon?
What state are the edges of the carpet in? Have they become blackened due to what is known as "draft marks" and if so, would you like us to remove them?
How do your walk ways look compared to the areas under your settee for example?
What type of carpet is it and what is the most effective, and more importantly, the safest way to clean it?
For similar reasons we do the same with your upholstery and curtains. We do it this way so that when we issue you with your written quotation you know exactly what is included for your money, eliminated any chance of misunderstandings or disappointment.
What is protection and how does it work?
This is a treatment that can be applied to carpets, upholstery and curtains following the cleaning process. They act like a wax coating on a car's paintwork or a non-stick frying pan. They won't stop a suite or carpet getting dirty but they will slow the process down. Because they prevent the soils and spills from sticking to the fibres, your regular cleaning and vacuuming will be more effective in removing them. This means that any item treated will stay cleaner for longer than one that isn't. It will also make it easier to remove marks and mop up spills, without the need to use cleaning agents that can sometimes cause a sticky residue. They also buy you time in the event of an accidental spillage so you have time to act in order to remove the spill before it soaks into the item. This helps prevent many unsightly permanent stains. Coatings do wear off in time which is why we offer them as an option after cleaning.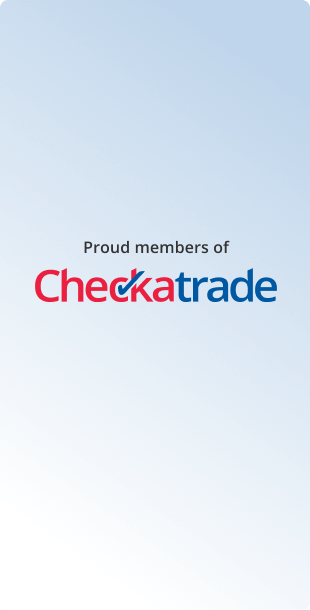 Quotes valid for
60

days
Our opening hours are:
| | |
| --- | --- |
| Monday to Friday | 0800hrs to 1800hrs |
| Saturday | 0800hrs to 1200hrs |